[tabs bgcolor="azure"]
[tab title="Mission & History"]
Our Mission
Inspirit is dedicated to uplifting the human spirit by providing live, quality performances to isolated people who reside in restricted environments, such as healthcare facilities, and are otherwise isolated from society. We are very excited about the potential of this project to help this segment of people in our community who are often overlooked.
Our performances enrich the soul and promote wellness through the healing power of the performing arts. Â In carrying out our mission, Inspirit seeks to create a social awareness of people who are isolated from the world at large.
Click here to download the Inspirit Brochure
Our History
Inspirit was founded by Ginny Meredith, Executive Director, in 2001 after she learned of Heart and Soul during a ski vacation to Utah, where she re-connected with an old friend of hers, Janna Lauer, who founded Heart and Soul in Salt Lake City.  Having recently experienced a breast cancer diagnosis and treatment at age 41, Ginny, a musician herself, realized the healing potential of music through her own experience living with cancer.  As a result of this experience, Ginny was moved and motivated to bring this healing power to others.
Inspirit believes in the healing power of music, and utilizes local performers of a variety of styles of music to spread the joy and healing power of music to those less fortunate.   Inspirit is a community-based, not-for-profit organization whose mission is to bring music and the performing arts to nursing homes, hospitals, rehabilitation facilities, children's shelters, mental health centers,  youth detention facilities and other facilities that serve people in need.  After learning of similar organizations in existence throughout the United States, a needs-assessment was conducted in July 2000 with over 50 institutions in Palm Beach County.  The response was overwhelming with more than 30 institutions responding immediately.  The conclusion was that the need for this type of service is overwhelmingly present in our community.  As a result of this survey, Inspirit was established to meet this need and a 501 (c ) (3) status was approved with the IRS in January, 2001. Start-up funding of $10,000 was received from The Community Foundation of Palm Beach and Martin Counties in June 2001, with services being initiated shortly thereafter.  We have since received additional funding from Palm Beach County Cultural Council, Florida Cultural Arts Council, National Endowment of the Arts, Publix Super Market Charities, Washington Mutual Bank, Bank Atlantic Foundation, The Allegheny Franciscan Foundation, The Lost Tree Foundation, Quantum Foundation, The Alzheimer's Foundation of America, Royal Poinciana Chapel, and The Lattner Foundation.  Local corporate sponsors have included Wittmann Building Corp. and E.T.C.  Inspirit has tapped into a huge need in our community that has not ever been formally addressed or met by any other type of organization.
Inspirit has greatly impacted many people from a large variety of ages, cultures, ethnicities and economic backgrounds.  We utilize performers from a variety of backgrounds as well.  The appreciation we have received from the facilities, family members and friends of the people we serve, the people themselves, the facility staff, and the community at large has been extremely overwhelming.
Each performance serves a unique audience by providing live music that appeals to that particular audience.  In June, 2009, Inspirit brought Nicole Yarling, a nationally renowned and well established jazz violinist and vocalist who teaches at Florida Memorial College and University of Miami Frost School of Music, to the Boys and Girls Detention Center on 45th Street.  Nicole brought  five of her most talented students with her to perform for the incarcerated youth.  The results were amazing, with everyone in the room being transformed in some way that afternoon.  Some of the kids even created and performed their own pieces of spoken word and music. At least a couple of young lives were changed that day.  Even the Warden and the staff were blown away.  This is just one example of the power of an Inspirit performance, and there are hundreds of similar stories to tell!
Inspirit is based on similar organizations throughout the country, including Bread and Roses,  in San Francisco, and Heart and Soul in Salt Lake City.  There are others as well popping up, including Tidewater Arts Council in Virginia and Musicians on Call in New York City.  Palm Beach County can be proud to have an organization such as Inspirit be a part of its arts culture.
[/tab]
[tab title="What We Do"]
What We Do
Inspirit spreads the joy and healing power of music by sending live performers to a variety of appreciative and attentive audiences at facilities located throughout Palm Beach County, Florida. Inspirit coordinates the production of these performances at no cost to host organizations. Performances are typically scheduled for one hour in a small group setting with audiences that range from 2 to 102. The facilities we attend are full of people who are often neglected by mainstream society, and due to circumstances beyond their control are unable to enjoy the uplifting benefits of a live musical performance. Our performances are intimate and interactive, and the quality performers we choose are carefully matched with our audiences. Through our mission, Inspirit provides a valuable component to the client care at facilities that might otherwise not be available.
The type of performance varies, and Inspirit's roster includes a wide range of talent including a jazz trio, barbershop quartet, harpist, acoustic guitarist, keyboard players, singer/songwriters, and everything in between.
The experience of live music brings joy to audience members and provides an opportunity for human interaction on a level that only the arts can provide.
Inspirit provIdes performances to:
♪ Alzheimer centers
♪ Nursing homes
♪ Hospitals
♪ Cancer clinics
♪ Shelters
♪ Rehabilitation centers
♪ Extended care
♪ Homeless shelters
♪ Group homes
♪ Pediatric oncology units
[/tab]
[tab title="Board of Directors/Staff"]
Board of Directors
Inspirit Board President
Karen Roberts, Director, HR and Healthy Living at Your Aging Resource Center in West Palm Beach
Inspirit Vice President
John Pauly, Attorney-at-Law
Inspirit Board Treasurer
Barbara Thornton
Stacy Adam Silverman,  Youth Development Training Consultant
Abigail Burdick, RN & Nursing Educator, Academy of Nursing & Health Occupations
Bree Beynon, MT-BC. Neurologic Music Therapist and Director of Business Development for The Palm Beach Music Therapy Institute
Sue Chafin, Chafin Music Center
Jeff Chafin, Chafin Music Center
Suzan Mitchell
Staff
As a small non profit organization, Inspirit is staffed by three part-time dedicated professionals united toward a common goal – providing the healing power of music and entertainment to people who can't seek it themselves.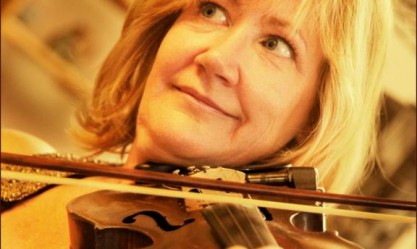 Ginny Meredith
Founder/Executive Director
Co-founder of Inspirit, Ginny has worked in the management and administration of non profits for more than 17 years. As a classically trained violinist, she has been playing the violin for over 30 years with many types of musicians including orchestras and an Irish band. In June 2006, Ginny was awarded for her Outstanding Community Service by the Governor's Council for Community Health and recognized for "her commitment and vision in bringing solace to those isolated from society through performing arts". She was a nominee for the 2007 Dwight Ellison Fellow Awards that honors ordinary citizens who have served their communities in Palm Beach and Martin Counties in extraordinary ways.
It was shortly after returning from a six week Rotary Club International exchange program in Africa that Ginny was diagnosed with breast cancer in 1998. Undergoing difficult chemotherapy treatments, she found out first-hand the kind of therapy that music could provide, especially during a challenge. After consulting her friend Janna Lauer, who runs a similar organization called Heart and Soul in Utah, Ginny got overwhelmingly positive responses from sending a questionnaire out to South Florida facilities. By 2000, Inspirit was born.
---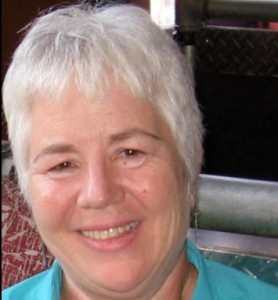 Anne Devine
Program Director, Performance Coordinator
Anne was a founding Board member for Inspirit and has been a part time staff member since 2001. Anne is responsible for scheduling all Inspirit performances and therefore works closely with staff at each facility, as well as with all performers. She actively recruits new talent and at any performance, Anne can be found dancing and singing with the crowd, sharing her love of music!
.
---
[/tab]
[tab title="Facilities"]
FACILITIES SERVED
Through our mission, Inspirit provides a valuable component to the client care at the following facilities that might otherwise not be available: Apply online for Inspirit to perform at your facility
Alzheimer's Association

Alzheimer's Community Care

Adult Day Care (7 locations)

Atlantic Work Release Center

Other residential/special needs

Avalon Retirement Community

Assisted Living

Avante

Dementia/ Rehabilitation

Barrington Terrace

Assisted Living

Belle Glade Work Camp

Other/special

Boca Raton Community Hospital

Hospital

Boys & Girls Club

(3 locations)

Boynton Beach Health Care

& Rehab Center

Children's Place at Homesafe

(2 locations)
Other residential/Special needs

Colonial Inn

(2 locations)
Assisted Living

Courtyard Gardens

Assisted Living

Easter Seals

Special needs

Edward J. Healey Rehabilitation Center

Rehabilitation

Elles School

Other special needs

Encore Senior Village

Fern House

Alcohol/Drug Rehabilitation Center

Glades Correctional Institute

Other Residential/Special Needs

Good Samaritan Cancer Institute

Hospital

Gratitude House

Alcohol/Drug Rehabilitation Center

Hamlin Place Rehabilitation Center

Rehabilitation Center

YWCA Harmony House

Shelter

HCR Manorcare

(3 locations)
Assisted Living

Heritage East

Assisted Living

Lake Worth Towers

Levis Adult Day Services

Adult Day Care

Lord's Place – Café Joshua

Homeless Shelter

Mae Volen Senior Center

Senior Center & Adult Day Care

Medicana Nursing Home

Assisted Living

Louis & Anne Green Memory & Wellness Center

Adult Day Care

New Day Adult Day Care

Adult Day Care

St. Mary's Medical Center

Pediatric Oncology unit

Hospital

Oakwood Center of the Palm Beaches

Alcohol/Drug Rehabilitation Center

Palm Beach Assisted Living Facility

Assisted Living

Palm Beach Baptist Seniors

Palm Beach County, Division of Senior Services

Adult Day CareCenter
(2 locations)

Palm Beach Habilitation Center

Other residential/Special needs

Palm Garden Rehabilitation

The Children's Hospital at Palms West

Pediatric Oncology Unit

Quantum House

Other residential/Special needs

Ridge Terrace Health Care Center

Assisted Living

St Andrews Residence

Other/Special

Sunbridge Care & Rehabilitation Center

Rehabilitation

Sutton Place

Assisted Living

The Gardens Court

Assisted Living

The Pointe @ Newport Place

Assisted Living

Dept of Veterans Affairs Medical Center

Community Living Center

Rehabilitation Center

Dept of Veterans Affairs Medical Center,

Blind Rehabilitation Center

Other Residential/Special Needs

Wayside House

Alcohol/Drug rehabilitation Center

West Palm Work Release Center

Other residential

Wynwood East
[/tab]
[tab title="Performers"]
Performers
Inspirit  Performers
The following is a list with some links to artists that have performed for Inspirit over the years. Click on name in blue below to find out more and/or hear their music.
Apply online to become an Inspirit Performer
Banyan Street Jug Band

Barbara Korshin

Betty Ferrell

Bruce Freeland

Buckley Griffis

Diana Doering & Butch Axsmith

Elaine Budnick

Gayle Coursol

Ginny Williams

Glenn Moody

Happy Hearts Choir

Hubert Phenard

Illumination

Jazz Stream

Javier del Sol

Jeff Harding

Jorie Morrow

John Charrette

Klezmer Cats

Mark Fischer

Murray Wise

Night Music

Obadiah Colebrook

Palm Beach Sax Quartet

Pete Schlagel

Signed, Sealed & Delivered

Stone Silk

Suzanne Cannon

ThelmaFletcher
Special Guest Performers:

Inspirit Harmony Four

Dearly departed:

The following musicians performed for Inspirit and shared their incredible gifts with our audiences:

Nat Epstein

Paul Bobitz
Quotes from performers:
Michael Moses: "Having an audience that really appreciates the songs is a good thing," Moses said. "If we make one person smile more today than yesterday, it has made my day because we touched someone".
Late drummer & vocalist Nat Epstein (formerly with the Spike Jones Orchestra) continued to perform for Inspirit while in his 80's said, "I experience things through playing for Inspirit that I never even saw performing in New York City. To entertain people in need is equal parts music and therapy – for both myself and the audience."
"Inspirit booked my first gig for them at the Palm Beach County Work Release Center," says Rod MacDonald, a preeminent Greenwich Village singer/songwriter in New York during the '80s and '90s before moving to Delray Beach to help care for his parents. "They did the paperwork, provided sound equipment, got me past the guards, and invited the inmates," he says of the minimum-security facility, "all so I could sing for these guys who were probably glad to have anything to break up the boredom of prison life. They're a good audience. They listen and get involved. Real music fans."
Delray Beach singer/songwriter Marie Nofsinger. The setting was Harmony House, a shelter for abused women and children in West Palm Beach. "I really felt the old heart strings at work on that sunny Mother's Day. It wasn't so much thinking about what those women and children had been through while I performed, but more about the expressions on their faces, the smiles, the laughter, and the momentary distant looks that I was drawn to. It was a joy to see them dance and laugh, and to watch their children watching their moms have fun." "I have performed in many settings for all kinds of audiences," Nofsinger concludes, "but being invited to share music at this safe place for women and children gave me a tremendous spiritual boost and renewed hope for our planet."
[/tab]
[tab title="Gallery"]
[/tab]
[/tabs]