We are proud to announce Inspirit's Founder & Executive Director has been nominated for a Hats Off Nonprofit Award. Ginny Meredith's hard work and dedication to Inspirit has earned her a nomination for a Lifetime Achievement Award. What a fitting way to honor Ginny and the 20th anniversary of Inspirit!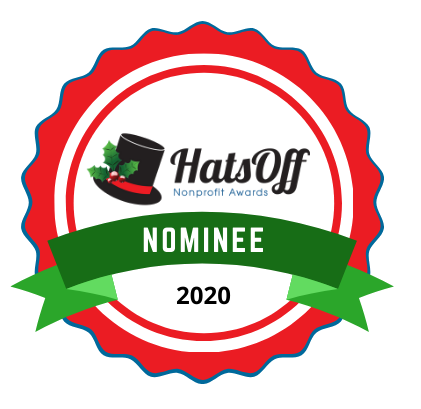 This will be the Fourth Annual Hats Off Nonprofit Awards event. It was organized to honor Palm Beach County nonprofit organizations, staff and volunteers who are dedicated to the business of doing good in our community. We're glad they agree Ginny deserves a nomination for the Lifetime Achievement Award. Ginny is very committed to Inspirit's mission — bringing the joy and healing power of live music and the performing arts to isolated members of Palm Beach County.
Congratulations, also, to the other Lifetime Achievement Award nominees: Bill Bone, Esq., Dr. Mary Cauthen, John Corbett, Bill Hobbs, Elaine Rotenberg, Ph.D., and Edna W. Runner.